October 6th, 2021 by Miles Peterson
Atomic8Ball's new Review & Reputation Management program offers a next-generation service that enables agencies to leverage their existing client feedback to acquire new clients and retain customers.
Are you losing business due to poor online reviews or because your business simply doesn't have enough reviews?
90% of consumers read online reviews before contacting / visiting a business.
Do your best online reviews get posted to promote your business?
85% of consumers trust online reviews as much as a personal recommendation.
This program offers many advantages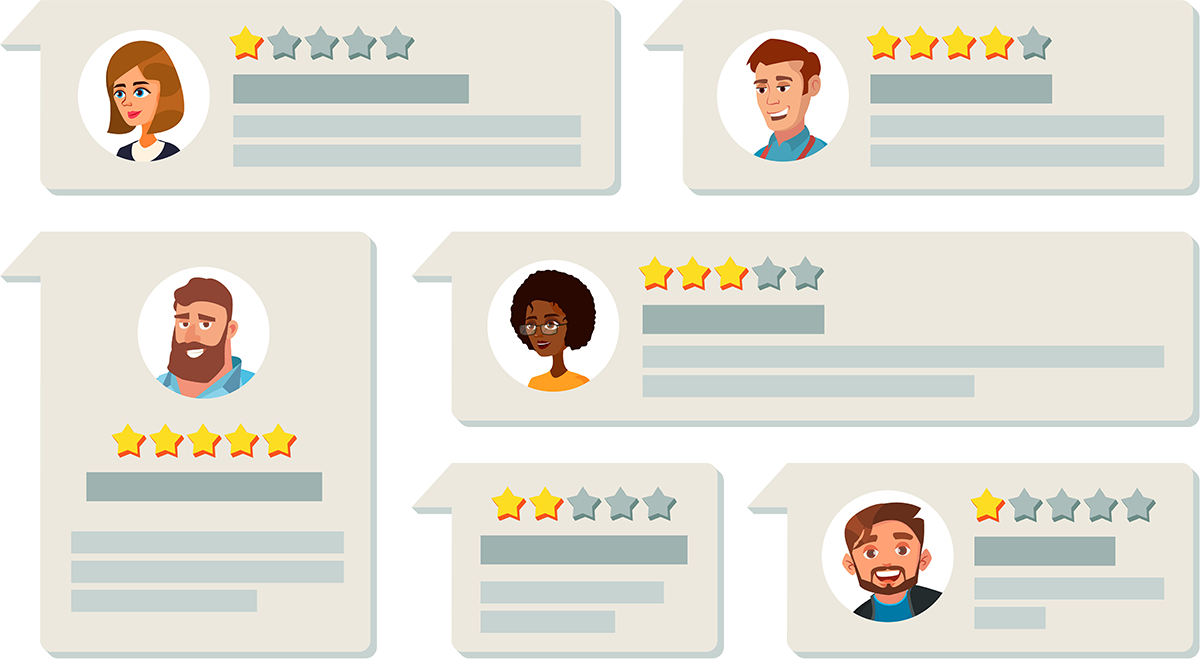 Increase the amount of positive reviews by automatically sending personalized review request texts and/or emails at strategic moments
Turn your positive client feedback into more sales

Referral Engine for the 21st Century

Convert first time web visitors into leads
Boost your company's overall star ratings
Obtain Higher SEO rankings
Automated online review & reputation management makes it simple for businesses to request new reviews, easily respond to reviews, market positive reviews automatically, and turn their existing clients into a word-of-mouth referral engine.
To Learn More and Request an Online Demonstration visit: BluejayReviews.com/Atomic8Ball
Frequently Asked Questions
Q: Who is Bluejay Reviews?
A: Bluejay Reviews is an Atomic8Ball technology partner that delivers integrated online Review and Reputation Management services which includes:
Automatically sending review requests via texts and/or email.
Monitor reviews from across 180+ online review websites and presenting them in a single easy to use dashboard and/or smart-phone app.
Mitigating negative reviews and increasing overall online star-ratings.
Alerts via text and email when a new review is received on any review site.
Automatically promote/market the best reviews across social media pages and websites to increase SEO rankings.
Includes SEO Optimized review micro-site.
Respond to online reviews easily and even automatically.
Convert inquiries and respond to customers from text, social, voicemail, email, and video chat in one place – no need to log into 5 different apps.
Q: Why does my business need to manage online reviews?
A: Over 90% of consumers read online reviews before choosing a business. A company's star rating online can be the number one factor in new potential clients choosing them over their competitors.
Q: The majority of my new business comes from word-of-mouth referrals, why should I care about what people are saying online?
A: 85% of millennials trust online reviews as strongly as a personal recommendation. Potential clients are doing 80% of their research online before ever reaching out to a sales rep and online reviews are a perceived as a credible & trusted source.
Q: How much of difference financially will I actually see with better online reviews?
A: Studies have shown that a business's bottom line is affected 5%-9% with a difference of just one star rating. So for example: if your company has $1,000,000 in annual revenue and goes from a 3.6 star rating to a 4.6 star rating, that could mean an increase of up to $90,000 in annual revenue. Your business can't afford to not be efficiently managing its online reputation.
Q: How much will this cost?
A: Because of this partnership your agency will receive a complete & robust review management system at a fraction of the cost if you were to go independently to a review management company. Speak to your Atomic8Ball representative about promotional pricing and a free trail.
Q: How can I learn more or see a demo?
A: Simply visit BluejayReviews.com/Atomic8Ball to see videos, pricing and even to schedule a quick demonstration.
---
Posted in: announcement