July 14th, 2017 by admin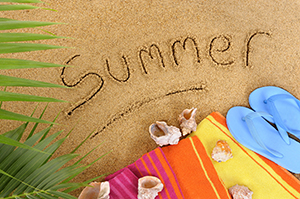 It feels like every day we're seeing new articles and stories about how our society is spending too much time on the computer and the internet. While many of us end up looking at screens for work, we find it's important to occasionally shut everything off. Go outside, enjoy the sun on your break and on the weekend. In the meantime, Atomic8Ball can manage your entire web presence.
We'll make sure your site is up and presenting your company to the world. We can take care of everything, from web design and custom programming to social media management and site analytics. You decide how hands-on you want to be – we're completely flexible. We make life simple for you.
Need some ideas for how to use your new free time? Our team has some great ways to enjoy off-hours. There are regular visits to Legoland, the beach, and baseball games, while other team members love to BBQ and make some delicious brisket. Other times you might find us relaxing on a lake or taking walks through nature. We make sure to gather new energy and get ready to tackle your websites – providing you with the best service!
Ready to sign up for one of our web presence packages? Just send us a line, and then go out and enjoy the summer!
Posted in: web services