April 29th, 2021 by admin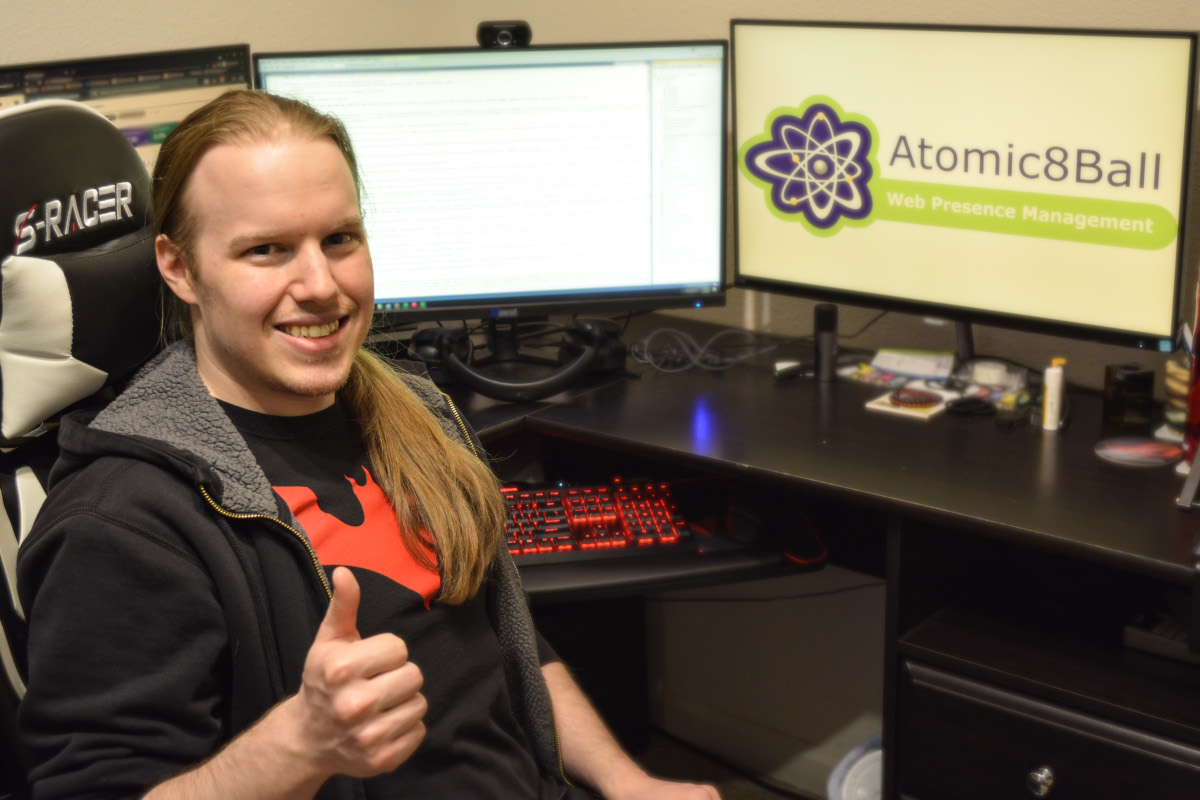 Our next entry to our Meet the Team series brings us Eric Benamati, Junior Web Developer for Atomic8Ball. Eric completes website content updates, writes blogs and social media posts, and runs our updates inbox on a day-to-day basis. Before joining our team, Eric worked at a few other places, including an Amazon warehouse. He says the only thing he got out of that warehouse job was an injury. Luckily, the job description at Atomic8Ball is far different than Amazon. Eric enjoys working remotely, and he finds the work to be rewarding and fulfilling. Aside from work, Eric has many interests, and we'd like to take this opportunity to give you a glimpse into what Eric is passionate about and how he spends his free time.
Eric has a passion for writing, world-building, and character development. He enjoys creating storylines in Dungeons & Dragons that have been logically thought out, so the story makes sense and doesn't have plot holes. Eric has aspirations of being an author writing Fantasy novels and possibly some SciFi novels as well. He likes the challenge of world-building and making sure that every piece fits together, so there aren't any inconsistencies. His love of great storylines carries over into another hobby, video games.
Eric is an ardent video game player and follows the gaming industry closely. He has been playing Deep Rock Galactic and Valheim with friends lately. Other games that he regularly plays are NieR Replicant ver.1.22474487139 (yes, that is the full title), Children of Morta, Days Gone, and Warframe. He has been playing Warframe since 2013, so it must be a great game!
We really enjoy having Eric on the team and having him be a part of the Atomic8Ball family, even if he is always the werewolf. He is always willing to help out and offer advice to the other team members. We hope you enjoyed getting to know Eric a little better and stay tuned for our next Meet the Team entry!
Meet the rest of the Atomic8Ball team!
Posted in: team members