May 25th, 2023 by admin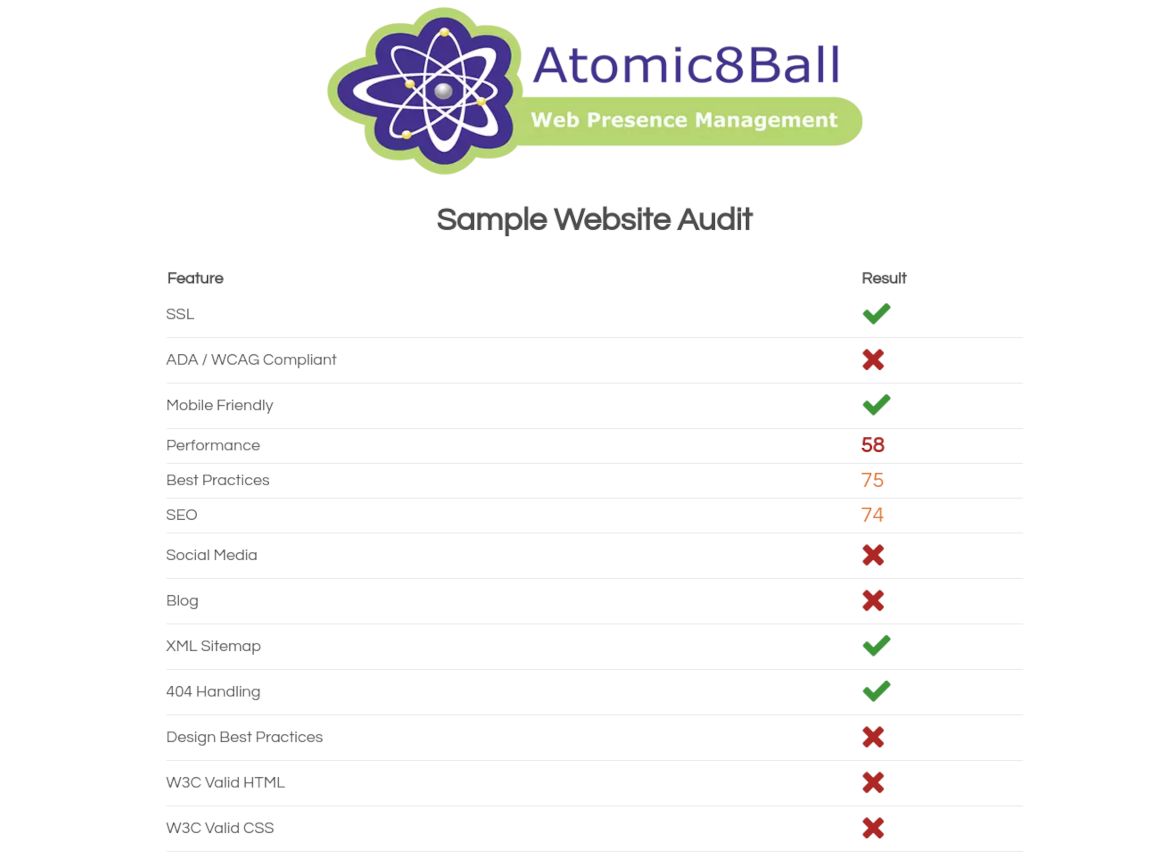 Website audits are essential for businesses that want to stay up-to-date with the latest web design trends and keep their websites functioning optimally. They can help identify issues with website design, user experience, content optimization, search engine optimization (SEO), conversion rate optimization (CRO), and many other important aspects of a website.
This article will focus on the benefits of conducting regular website audits and how they can help improve your website's performance. We will explore different types of audits, why you should be doing them regularly, and what you need to do to make sure your audit is successful.
By understanding the importance of regular auditing practices, businesses can ensure their websites remain competitive while providing users with an optimal experience.
What Are Website Audits?
Website audits are an essential part of any website maintenance plan. They provide:
A comprehensive review of your website
A look at the technical aspects as well as the content, design, and user experience
A review of search engine optimization
The goal is to identify any areas that require improvement in order to maximize your site's performance. A website audit should not only identify current issues but also anticipate any potential problems that may arise.
The audit process usually starts with a detailed analysis of a website's architecture and structure, including its code, hosting setup, page loading times, internal link structure, etc. This helps ensure everything is running smoothly from a technical point of view. Additionally, it looks for opportunities to improve things like navigation and accessibility for visitors.
The next step of the audit will look at content and design. This involves reviewing all text, images, videos, and other media on the site to make sure it's relevant and up-to-date. It also looks for opportunities to improve user experience, such as making navigation more intuitive or providing better visuals to draw in visitors.
Finally, a website audit focuses on search engine optimization (SEO). This includes checking for keyword usage throughout the site, meta tags, duplicate content, and any technical issues that may prevent your pages from ranking well in search engines. Additionally, it helps create a strategy to ensure you're taking advantage of every opportunity available to boost rankings and increase visibility online.
Overall, website audits provide an overview of the current state of your site and a roadmap to help improve it. By taking a proactive approach with these reviews, you can ensure that your website is operating optimally and remain competitive in the online space.
By conducting periodic website audits and following the recommendations, you can be confident that your site's performance continues to meet current standards. This will not only keep visitors coming back but also increase visibility and overall success for your business. Investing in regular website audits is one of the best ways to make sure your website remains up-to-date and successful in today's digital environment.
The Benefits of Website Audits
A website audit can be a beneficial tool to evaluate and improve the performance of your online presence. By conducting an audit, you will gain insights into what is working and where improvements can be made. Here are some of the main benefits of website audits:
Identify Weaknesses

An audit will help identify any weaknesses in your website design or content that may be hindering its success. This could include areas such as navigation, usability, page speed, or mobile compatibility. Through uncovering these issues, you can then take actionable steps to make improvements and increase engagement with your site's users.

Improve Search Engine Rankings

Optimizing pages for search engine rankings is one of the most important aspects of running a successful website. By conducting a website audit, you can identify any areas where your site could be improved to make it more search engine friendly. This could include actions like fixing broken links, checking the keyword density of content, or improving page load speed.

Increase Conversion Rates

An audit will help you determine how effective your current design and content are at converting visitors into customers or leads. This can provide invaluable insights into where you need to focus your efforts in order to maximize conversions. By making changes based on this data, you can increase conversions by ensuring that users clearly understand what action they should take when visiting your site.

Measure ROI

Website audits also allow you to measure the return on investment (ROI) of your website. By tracking key metrics such as page views, time on site, and conversions, you can gauge how effective your current efforts are performing. With this data, you can make informed decisions about where to focus your resources in order to maximize returns from each visitor that visits your website.
A website audit is an important tool to ensure the success of an online presence. Through uncovering weaknesses and measuring ROI, these audits provide invaluable insights into how best to optimize a website for maximum performance.
So if you want to take your online presence to the next level, consider conducting a website audit today. If you want to learn more about the benefits of website audits, contact us today.
Posted in: business help