May 14th, 2018 by admin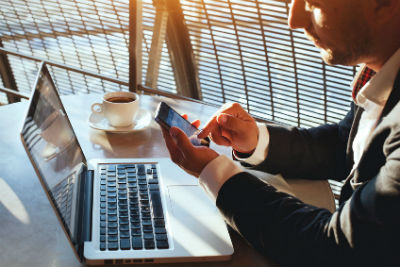 If you've been in business for a while you've probably amassed quite a collection of email addresses from your loyal (or your potential) customers. Maybe you occasionally use those emails to send out an update or promote a new product, but did you know there is an easy way that your email list could be doing a lot more work for your business? At Atomic8Ball we offer powerful and professional e-Newsletters for our customers that will not only help you drive traffic, but can give you insight into who is really interested in your business so you can capture that audience better.
But what really are the benefits of having someone else prepare and send your email blasts? Well for starters we will happily take the technical stuff off of your hands. You send us in the right direction for content and our team will ensure that they're not only relevant to your business needs, but that your email is formatted to be viewed properly no matter how your customers choose to open their emails. We will also include clickable "unsubscribe" features so loyal customers who prefer to keep their inbox cleared can customize the content they're receiving.
Probably the coolest feature we can offer you though is the ability to know who is interacting with your newsletter and how much. We can notify you anytime someone views your email three times or more, this way you can be sure to follow up and better customize experiences. No more wondering who's paying attention and who isn't while feeling like you're screaming into the void.
Contact us today to start getting more out of your e-Newsletters.
Posted in: web services