August 17th, 2017 by admin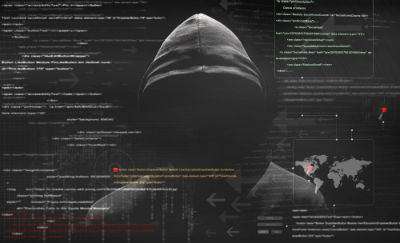 The last few months we've been hearing a lot in the news about cyber-attacks, reminding us that the internet can be a scary place. It's nice to think that with a simple anti-virus program on your computer, you'll be protected, but for sensitive data that's not enough. These days your website is an important part of your business – this means having a good security solution in place to protect it.
Atomic8Ball uses the latest encryption systems to protect from hackers and cyber threats. You'd be surprised at how much effort our web developers put in behind the scenes to protect our customer sites. In addition to using a secure Content Delivery Network (CDN) and the latest encryption programs, we follow all industry standards for website and data protections.
Some areas of our work do see more cyber threats. Our CTO, Andrew Courser, explains that "We see near constant activity in our logs attempting to access outdated holes in WordPress, several per minute. They're often targeting known openings that were patched, one as long ago as 2007, but if they find someone running older, unpatched versions, they could get in. We look for these and other signs of suspicious activity and block all further connections, but more importantly, we've migrated away from WordPress and now custom integrate blogs directly onto our clients' sites."
It's in our best interests at Atomic8Ball to ensure good cyber protections are in place across all our sites. This is especially important for customers who work in the financial or healthcare industries and worry about data protection regulations like HIPAA. We've helped these customers add an extra layer of protections for their data by programming custom HIPAA-compliant forms for their websites. That way they receive patient data directly through their website while ensuring the sensitive information is protected.
You don't need to lift a finger - our web developers keep up to date with the latest cyber-attacks, vulnerabilities, and best practices to protect your sites. If you're interested in learning more about what we do behind the scenes, just reach out to us with any questions. We're here to make life simple!
Posted in: web services