Car dealership website design to showcase your inventory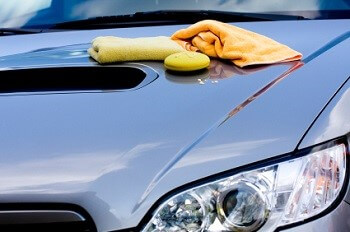 A car dealership is made and broken by one very key element, customers. As a licensed car dealer you've worked very hard to get to this point. After all of the city and DMV license requirements, it could be months before your dealership is opened. Once it finally does it's a true sense of accomplishment. However the fun is only beginning! Beyond having an excellent inventory, your customers need to be able to find you and you need to have a car dealership website that attracts the right customers to your lot.
Customized car dealership websites that bring more customers to your lot
At Atomic8Ball, we have website specialists that have been actual dealers before so we know what you and your customers are looking for when it comes to website design for your dealership. Having a good car dealership website can be one of the main fundamental elements of success in the inventory. Although it's true that a true salesman is what defines success in this industry, a good car salesman is only as good as the opportunities that are given. With Atomic8Ball in your corner, you're sure to have a car dealership website that shines above your competition.
Why Car Dealers are choosing Atomic8Ball for their website design needs
When you're running a car dealership, your time is so demanding. From finding customers, to getting new inventory, closing deals and making sure your business runs smoothly, who has time to keep up with their website and marketing? Thankfully, Atomic8Ball has you covered for all of your car dealership website, design and marketing needs. For the price of what it would cost you to hire a college student part time, you'll get a fully devoted marketing team. All of our website design clients get unlimited updates to their websites. In the car industry this is crucial; inventory is constantly coming and going. With Atomic8Ball, you're able to submit your content 24/7 to ensure that your website always has the freshest inventory and specials to offer your clients. A website is only half the battle though. At Atomic8Ball we can also handle your marketing needs as well.
Giving your marketing a tune up with Atomic8Ball
A car dealership website is a good place to start when it comes to marketing however in a land of technology and instant gratification, it's important that you're always showcasing your customers with the latest offers and deals at your dealership. That's why Atomic8Ball also handles all of your marketing needs as well. Our marketing experts take the time to manage all of your social media accounts to ensure you're getting as much traffic to your websites as possible.
Check out some of our Car Dealership Website Designs
Contact Atomic8Ball today and lets help make your Car Dealership shine with your online presence.