May 26th, 2020 by admin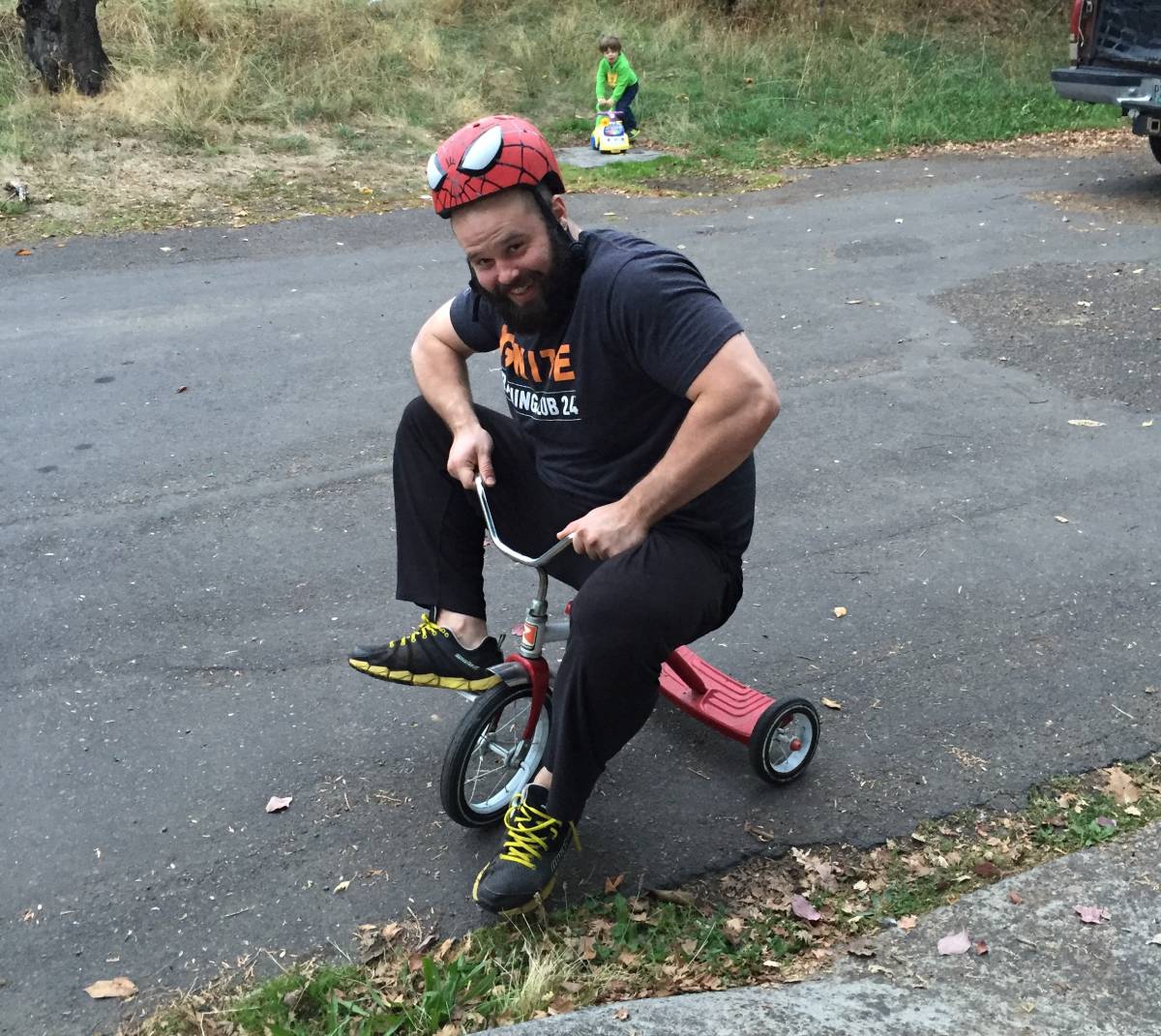 We would like to introduce our newest team member, Adam Robinson. Adam joined our team in November 2019 and has settled in nicely with all of us. Adam has had an interesting journey on his way to becoming a Junior Web Developer. From almost becoming a firefighter to strength coaching for ten years, not many people would expect him to have ended up working in web development, himself included.
Adam found his way to web development while he was running his own business as a strength coach. He was trying to make a website for his company and started taking online courses to learn more about web development. In the process, he realized that he enjoyed it and decided to pursue a career change. He dove headfirst into learning as much as he could about HTML, CSS, JavaScript, and Node.js.
Adam was born in Germany while his dad was stationed there as a member of the United States Army. He lived in Germany until he was nine months old, but spent his formative years in rural northern California. In Durham, CA, there wasn't much to do except bike around and play sports, so that's how he spent most of his time. Some have joked that he was weaned on almond hulls, and that is (probably) an accurate description. When he wasn't playing sports, he spent his time playing video games and Magic: The Gathering. In fact, most of his high school lunch periods were spent playing Magic, or Goldeneye.
Shortly after high school, Adam met his soon to be wife, Laura. They have been married for 15 years and have a 7-year old son named Coen. Adam and his family reside in beautiful Fort Collins, CO, where they spend most of their time hiking and exploring all that Colorado has to offer.
We are really happy that Adam is a member of our team, despite his questionable music choices. However, we prefer to look at the big picture rather than focus on a few undesirable traits. Adam is committed to creating high-quality websites and custom content while providing the best customer service possible to Atomic8Ball's clients. We are excited about his continued growth!
Posted in: announcement, team members